Courier® M2M 3G GSM Intelligent Cellular Modem
PTCRB Carrier Approved, GSM/GPRS/EDGE/HSPA+ Speeds
Comprehensive Secure M2M Cellular Solution with Powerful Embedded Software
Comprehensive Secure M2M Cellular Solution with Powerful Embedded Software
Introducing the new USRobotics® Courier® M2M 3G Cellular modem, the latest in the Courier product line known around the world for its reliability, security and performance for mission critical applications. The intelligent terminal is ready to use out of the box on GSM HSPA+ global wireless networks with GPS capabilities and added powerful embedded software for easier programming, configuration, and customization. One configuration enables the option for persistent connectivity for M2M applications that require always-on bidirectional data transfers. With an extended working temperature range and compact size this reliable device is an ideal solution for M2M applications including remote maintenance & control, Point of Sale, environmental monitoring, transportation, automation, security systems, and Out of Band management. Carrier approved with full certifications, this device is ready for quick implementation, reducing customer costs significantly and lowering the entry barriers to a wide range of M2M solutions for an easier transition from analog to cellular.
Features
Complete Solution*
Provisioned SIMs with MVNO partnerships already in place for qualified customers*
Simple and easy all-in-one billing for worldwide accounts
Access to worldwide carriers
Reduce costs with data pooling
User-to-modem connections with static IP addressing
Remote diagnostics for both the modem and the service
---
Powerful Embedded Software
Simplified programming speeds implementation & reduces time to market
Built in cellular network expertise that enables robust M2M solutions
Lower development costs
---
Global Approvals
PTCRB Approved
Safety and Regulatory Certifications - FCC, CE, IC, R&TTE
---
Cellular Networks
Penta-band 800/850/900/1900/2100 MHz
HSPA+, UMTS/HSPA, EDGE/GSM/GPRS
HSDPA packet data bandwidth up to 14.4 Mbps
---
Multiple interfaces
RS-232 (DB15) Serial
USB 2.0
---
GPS
Asset Tracking Capability
---
Courier Brand
Reliable modems you can trust
Business class - rock solid quality you can depend on
---
Security
Encrypted cellular connections when combined with a network operator's Tunnel prevents eavesdropping and blocks unauthorized access*
User programmable warning banner
---
Simple User Interface
Familiar Command Line Interface
AT command compatible
---
Industrial Quality Design
Compact design ideal for branch offices with small IT closets or small off-site locations in need of remote management
Rugged aluminum housing for use in harsh conditions
Versatile mounting options
---
Advanced Features
Persistent and reliable connectivity ideal for remote management solutions
Remote configuration capability
Unlimited programmability with powerful high level AT commands versus complex C/C++ programming or scripting
Save time and effort with easy pre-programmed functions
Stand-alone operation for a smaller footprint and lower power consumption
Specifications
Specifications & Standards
Physical
1 USB 2.0 connection: Standard Mini USB Type B
1 RS-232 connection: DB15-F
1 SIM slot (1.8V/3V)
1 Main Antenna Connection: 50 Ohm SMA female
1 Diversity Antenna Connection: 50 Ohm SMA female
1 GPS Antenna Connection: MMCX
Power Connector: 10 pin Micro-Fit™ socket
2 GPIO Pins, AT command controlled
LED Network status indicator
Power
Voltage range 4.75 to 32VDC
Transmit mode - 3.7A peak at 4.75V
Average current - 850mA at 4.75V
Low Power Mode, external trigger
Core Frequency: 480 MHz
Sleep Idle Mode average current - 0.78 mA
RTC backup battery
Radio Technology & Frequency Bands
HSPA+
3G Penta-band 800, 850, 900, 1900, 2100 MHz
2G 850, 900, 1800, 1900 MHz
Voice and Data support
HSDPA Packet Data up to 14.4 Mbps
SMS - Text & PDU, Point-to-Point (MT/MO), Cell broadcast
Security
OTA encryption: A5/3 and A5/1
GPS
Embedded Standalone GPS

Tracking sensitivity: -155 dBm
Cold start sensitivity: -145 dBm
Hot start sensitivity: -155 dBm
Open sky TTFF: cold start < 45 second average
Open sky TTFF: super hot start < 3 second average
Open sky accuracy: <10m

NMEA sentences: GGA, GSA, GSV, RMC, VTG
Active GPS Antenna Bias
Courier M2M Open AT® Application
Bearer Management to stay connected
AT Commands over SMS or Telnet for remote diagnostics and configuration
Client and Server TCP or UDP Sockets
Email client with SMTP and POP support
Programmable warning banner
GPIO control
Programmable device management
Regulatory & Approvals
CE/R&TTE
EMC Compliance:

FCC Part 15 Class B
EN55022 Class B
EN55024

Radio compliance:

EN 301 489-1
EN 301 489-3
EN 301 489-7
EN301 489-24
FCC Part 22,24; RSS 132,133

Safety:
Industry Canada/IC
Network: PTCRB
A-tick
RoHS Compliant
WEEE Compliant
Environmental
Temperature conditions: Operating: -30 to 75° C, Non-Operating: -40 to 85° C
Enclosure Type
Industrial Grade Aluminum
Package Dimensions/Weight
8.625 x 6.125 x 3.125 in. (22 x 15.6 x 8 cm)
1.5 lb ( .68 kg)
Product Dimensions/Weight
3.54 x 2.36 x 1.18 in. (90 x 60 x 30 mm)
.28 lb ( .125 kg)
Package Contents
USRobotics Courier M2M Cellular Modem
One (1) 2db SMA Penta-band Antenna
Universal power adapter 100 V — 240 V with UK, European, and US plugs
DB15 to DB9 Serial Cable (5 ft/1.5 m)
Two (2) Mounting bridles
Quick Installation Guide
Product Numbers
USR3500
USR3505-ATT AT&T SIM Card
USR3505-ROG Rogers SIM Card
USR3505-VOD Vodafone SIM Card
USR3505-ACT SIM Activation
USR3506-ACC Mobile Accessory Kit
USR3506-ETH Ethernet Expansion Kit
Warranty
Accessory Kits
Accessory Kits
To order Accessory Kits contact USRobotics at 877-710-0884 or send us an email.
Ethernet Expansion Kit - USR3506-ETH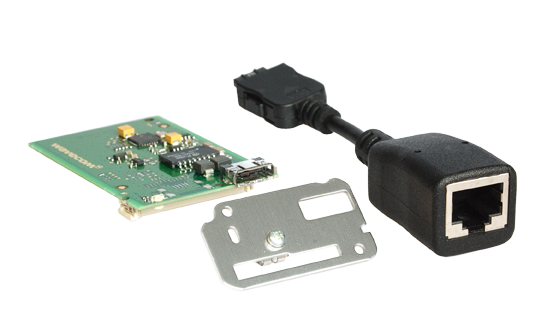 Ethernet Expansion Card
Backplate and spring contacts
RJ45 Interface Cable
Mobile Accessory Kit - USR3506-ACC

DC Cable
GPS Antenna
GSM Antenna
Support & Documentation
Transitioning from Analog to Cellular
FAQs
FAQs
Why can't I use any cellular modem as a drop-in dial-up modem replacement?
Most cellular networks use a different type of technology that isn't compatible with dial-up analog systems. Our Whitepaper explains in detail the how's and why's but the high level answer is that most cellular data networks are packet based, rely on IP addresses, and are client/server whereas dial-up systems are peer-to-peer direct connection and rely on phone numbers which normally cannot communicate without additional hardware and/or software that could complicate how a solution works.
USRobotics does offer a unique solution that emulates a dial-up modem over a cellular connection that can allow a true drop-in solution. See the USRobotics Courier® Modemulator™ & Cellular Gateway for more information. 
Learn more with the Cellular to Cellular Data Communications White Paper
How much can I expect to save by replacing analog modems with cellular modems or gateways?
The cost of analog phone lines is on average $50 per month per line in North America. Cellular services when pooled can provide even greater cost savings with small data packages and low data volumes. The cost savings increase as the volume goes up, whereas the dial-up monthly expenses are consistent but pricey.
Can I use the SIM from my phone for a cellular modem or gateway?
Possibly. Depending on how your SIM is provisioned, it may allow a cellular modem or gateway to originate a connection to the IP address of a TCP/IP server on the Internet. If your SIM does work, you won't have M2M features like static IP address, data pooling, peer-to-peer routing, or host-to-device VPN.
Can I connect to the IP address reported by the USR3500?
When the cellular service is provided by a Mobile Network Operator (MNO), the IP address reported by the USR3500 AT$IP command may be public and routable. Normally this IP address provided by the MNO will be dynamic so it will change periodically, and the MNO may block access to this IP address with a firewall.
When the cellular service is provided by a Mobile Virtual Network Operator (MVNO), the IP address reported by the USR3500 AT$IP command is not public and routable. The reported IP address is used only by the MVNO to contact the cellular network. The MVNO will translate the IP address using Network Address Translation (NAT) and provide you with a different routable IP address.  The USR3500 cannot report that IP address. The MVNO will control whether your IP address is private or public, and static or dynamic.